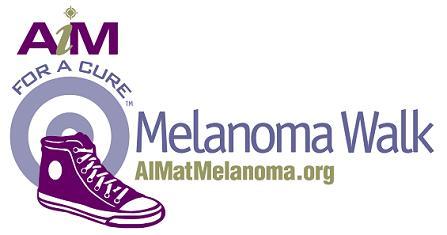 Melanoma, the most serious type of skin cancer, is expected to be diagnosed in over 76,000 new cases of skin cancer this year alone. In order to raise funds for much needed research and development efforts for this disease, on Saturday, September 20, 2014 at 6:00 p.m., The University of Texas MD Anderson Cancer Center along with the AIM at Melanoma Foundation, will be hosting the 7th annual AIM for the CURE Melanoma Walk and Fun Run.
The fundraising event's 5-kilometer course will start just outside the Mays Clinic at MD Anderson, along 1155 Pressler Street. Melanoma philanthropists, researchers, healthcare professionals, patients, and their loved ones are invited to participate in this year's fun run, as a show of support for one of the institution's 8 selected cancers under the Moon Shots Program.
Participants will also be able to take advantage of complimentary screenings for skin cancer throughout the duration of the event, from 6:00 to 9:00 in the evening. With fun health demonstrations, a kids' area, and a wide selection of food stalls, everyone in the family can have a great time for a cause. The event is absolutely free, but attendees are encouraged to donate at least $50.
For those interested in joining the run, log on to www.aimatmelanoma.org and click on "Participate in a Fundraiser." For any questions and clarifications, dial 713-745-1804, or send an e-mail to [email protected].
Every year, there is a great deal of time, money, and resources wasted on unnecessary skin biopsies. Read about how a group of researchers at the Cockrell School of Engineering at The University of Texas at Austin, designed a breakthrough optical probe that could substitute for diagnostic biopsies altogether.